PowerCable REST 101F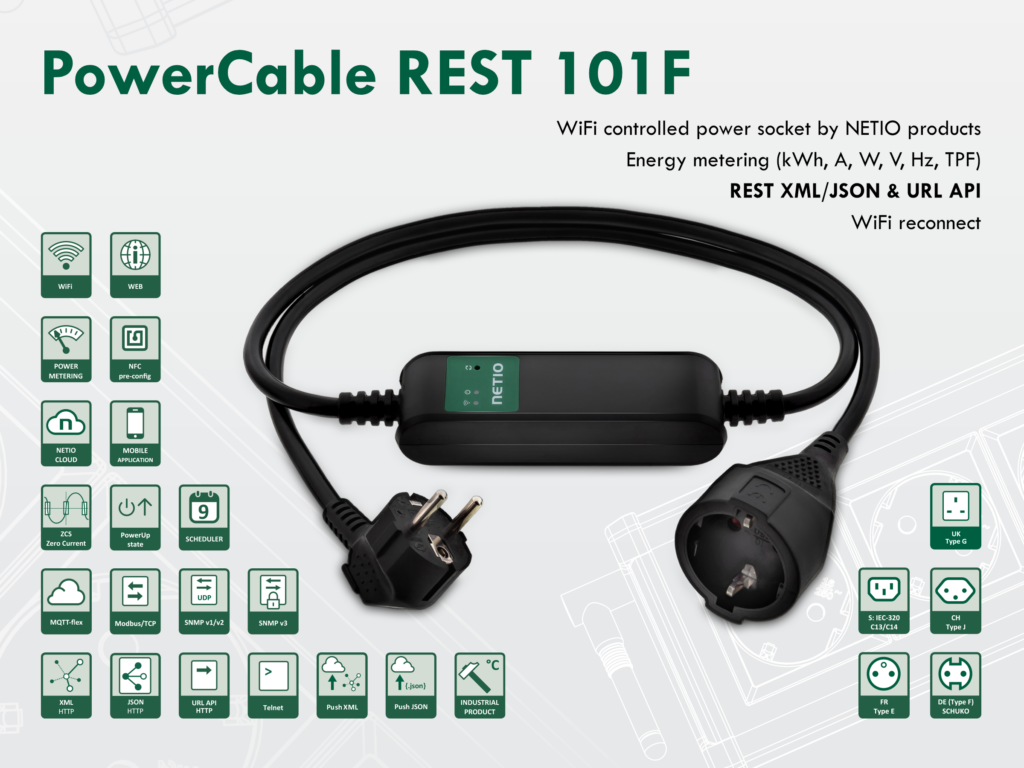 NETIO PowerCable REST 101x is a smart WiFi power socket for integration with third-party systems using its open API (10 protocols). Use PowerCable REST to measure electricity consumption and switch its output on/off using one of the 10 Open API protocols, the web interface, NETIO Cloud, or the mobile app.
Kontakta ICON för att köpa eller bli återförsäljare.